Model Dashboard
/ Forecast conditions
Click on the below image to view model predictions
For outputs from the SCERM (estuary hydrodynamic-biogeochemical model) system, click the below map:
Choose from the available panels (boxes) to see results for that region.
To see time-series results at key locations, click the station site names on the right-hand-side.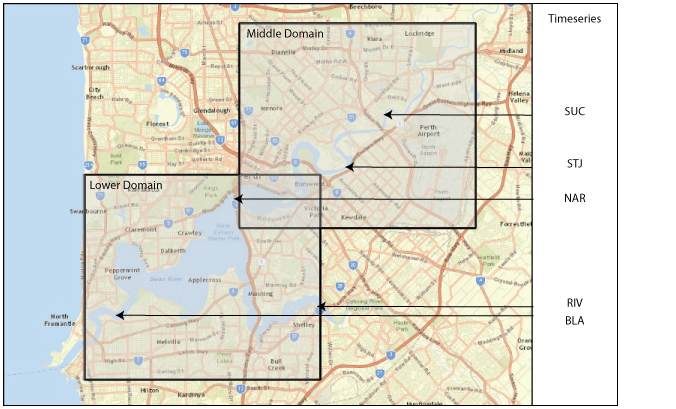 For recent plots of estuary water quality data visit the Department of Parks and Wildlife estuary water quality page, updated weekly.
For model output processing status, click here.